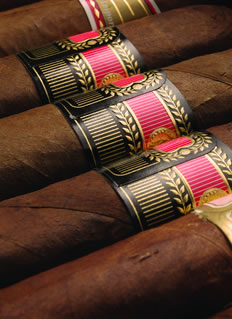 Cigar
OF THE MONTH CLUB
Independently rated #1 seven years in a row!
Highest Quality - Hard-to-find, premium cigars from specialty producers worldwide!
Backed by our exclusive "They'll Love It!" Guarantee!
FREE SHIPPING every month in the Continental U.S.!
Personalized gift announcement and Cigar Lover's Newsletter!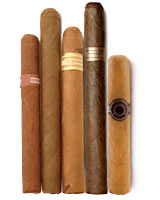 We work hard to bring you the very best!
Previous selections of the Cigar of the Month Club include:
Graycliff G2 PG Robusto (5.25x50)
Manifesto Gran Reserva Toro (6x50)
Santiago Silk Corona (5x43)
La Surina Robusto (5x50)
Tubana Gran Reserva Churchill (7x50)
5 Vegas Gold Robusto (5x50)
Christel Toro (6x50)
El Rey Dominicano Robusto (5x50)
GaleonCorona (5x43)
Napa Robusto (5x50)
NUB Cameroon 358 (3x58)
La Diva Toro (6x50)
Esquire Robusto (5x50)
Don Quijote Toro (6x50)
Martinez Churchill (7x50)
Gold Star Corona (5x43)
Carrington Robusto (5x50)
Casa Marina Toro (6x50)
Saint Fiacre Corona (5x43)
Ramon Bueso Genesis Habano Robusto (5x50)
And more!